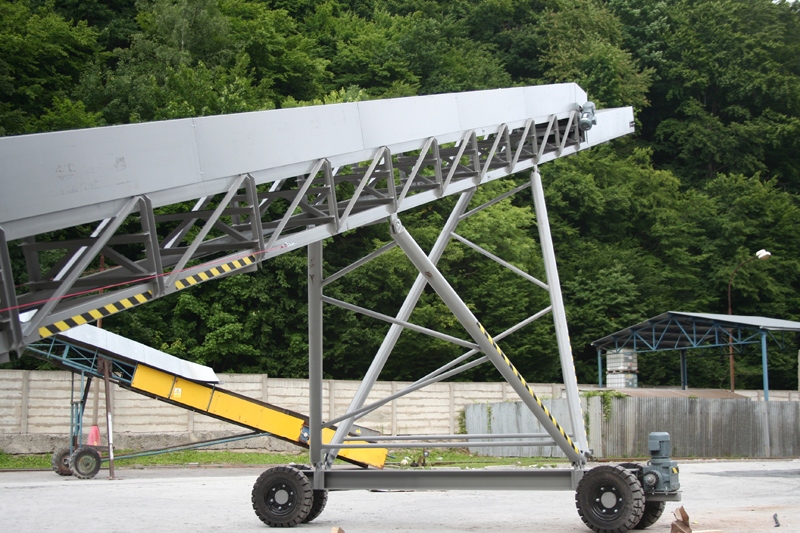 Belt conveyors
Belt conveyors for transport of bulk material by an endless belt, high transport capacity, easy operation, transport of materials of varying particle size, easy maintenance.
Screw conveyors
Transportation provided by a rotating screw in a closed pipe or trough, horizontal – slanting dustless transport routes, silent operation, high reliability, easy maintenance and assembly.
Roller conveyors
Transport of piece – goods, by driven or not driven rollers, transport of heavy pieces, the possibility of logistic assemblies creation, silent operation, easy maintenance, high reliability.
Chain conveyors
Dust-proof solution of rough, piece – goods and bulk materials by an endless chain with discs in a closed pipe or trough, combination of the direction and shape of the transport routes, dustproof transport, silent operation, simple operation and maintenance of the equipment, high reliability, easy assembly.
Elevators
The vertical transport of material by belts, chains or rubber chain (broken bucket elevator) with stepped buckets, high transport capacity, silent operation, material of different grain size, simple operation.
Vibrating conveyors and elevators
horizontal transport of homogeneous material in the shaker, the minimum number of parts, silent operation, high reliability, ease operation
Pneumatic transport
Special conveyors